Joe Sharp
Comments Off

on Woven Heart Tutorial
There are a few "professional" quilters I follow.  One is Julie Cefalu, aka "The Crafty Quilter".  I love so many of her quilts and quilting ideas.  This one arrived in my inbox a couple of days ago and I thought I would share it with those of you who may not be a follower of hers.  I think it is a perfect idea, just in time for Valentine's Day!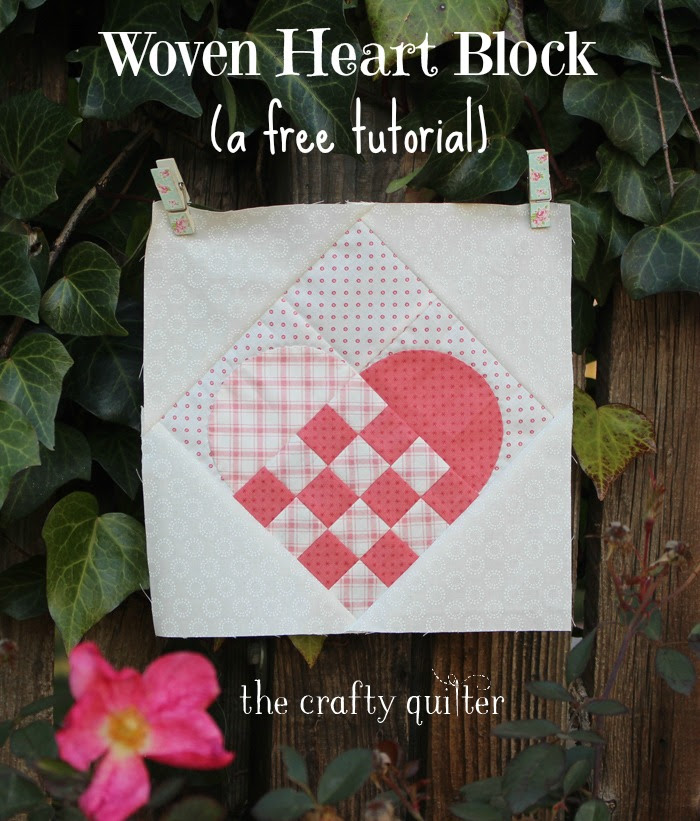 You'll love these heart blocks because there is no curved piecing involved.  The half circles are made using a faced technique of applique that is very easy and forgiving.  Don't worry if you don't like applique.   It's more like piecing – I promise!
I've been having so much fun making these Woven Heart blocks, that I didn't want to sit down at my computer to write the tutorial!  These are SO addictive and it's hard to stop with just one.  So, I didn't!  I made four blocks and turned them into a table runner (fabric is Love by Sandy Gervais for Moda).
---
For the full tutorial visit this link: http://thecraftyquilter.com/2017/01/woven-heart-block-tutorial/
Posted on the "Crafty Quilter", 27 January 2017.